J'den
(Former Jcube)
聚鼎
Showflat Opens Daily (By Appointment)

Latest Updated: 16th November 2023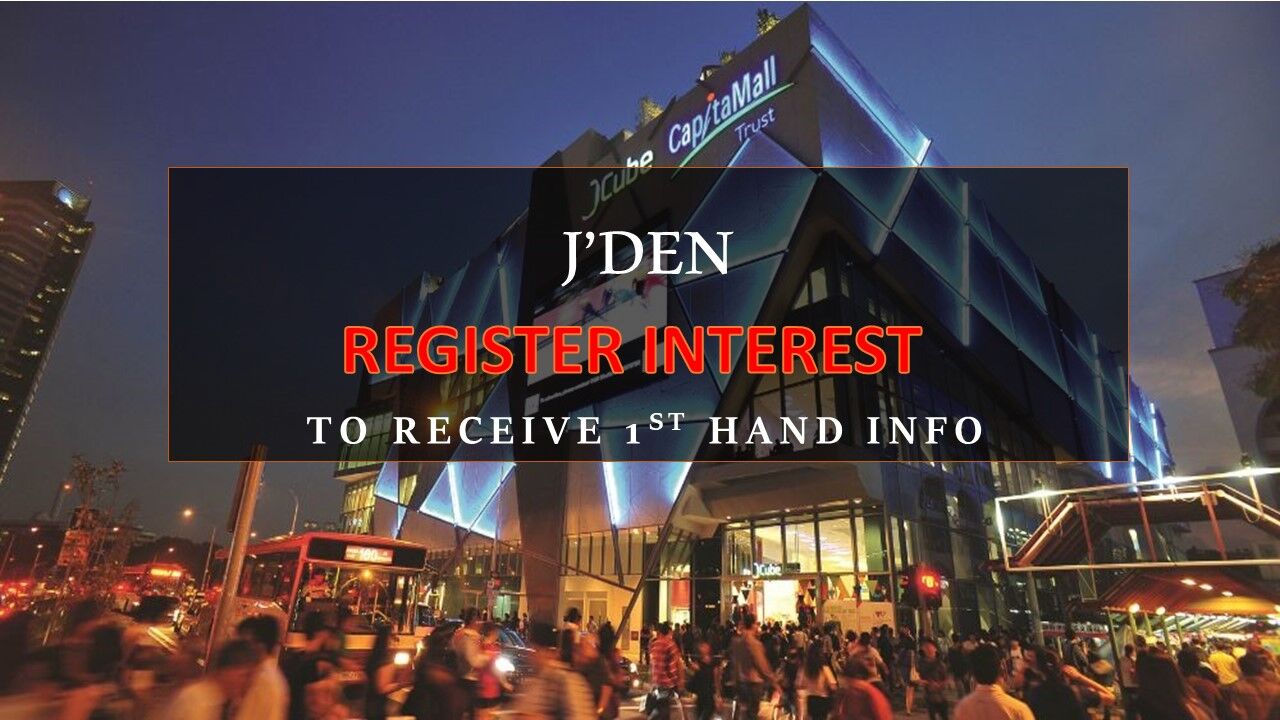 Book Advance Showflat Appointment With Us Now
J'den Project Details
| | |
| --- | --- |
| Project Name | J'den |
| Developer | CapitaLand Development |
| Description | 40-storey residential apartment with retail shops, with basement car parks and communal facilities at Jurong East Central |
| Site Area | Approx 83,649 sq ft / 7,712 sq m |
| Payment Scheme | Normal Progressive Payment |
| Tenure | 99-year leasehold |
| Total No. of Units | 368 units |
| Expected TOP | 2027 |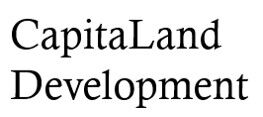 J'den is proudly developed by the renowned developer – CapitaLand.
Capitaland is a renowned real estate company with a global presence and a strong reputation for excellence. With its headquarters in Singapore, Capitaland has established itself as one of the leading real estate developers and investors in Asia. The company's diverse portfolio includes residential, commercial, retail, and integrated developments.
With over 30 years of experience, Capitaland has developed numerous iconic projects across different markets. The company's commitment to innovation, sustainability, and customer satisfaction has earned it numerous accolades and awards in the real estate industry.
Capitaland's residential developments are known for their quality craftsmanship, luxurious amenities, and strategic locations. They cater to a wide range of homebuyers, from young professionals to families, offering a variety of housing options to suit different lifestyles.
In addition to residential properties, Capitaland also has a strong presence in the commercial and retail sectors. The company has developed world-class office buildings, shopping malls, and mixed-use developments that cater to the evolving needs of businesses and consumers.
Capitaland's commitment to sustainability is evident in its green initiatives and environmentally-friendly practices. The company strives to create sustainable and energy-efficient buildings, contributing to a greener future.
With its strong track record and commitment to excellence, Capitaland continues to play a pivotal role in shaping the real estate landscape. Whether it's creating vibrant communities, enhancing urban living, or reimagining retail spaces, Capitaland is at the forefront of innovation and remains a trusted name in the industry.
J'den will be Capitaland's next masterpiece in Jurong East Central.
J'den Showroom will be opening soon, featuring 368 Residential Units with luxurious finishes and top-notch fittings and branded appliances from Capitaland
Register now to receive 1st hand information, pricing, floor plans, developer's discounts and to book appointment to view J'den Showroom.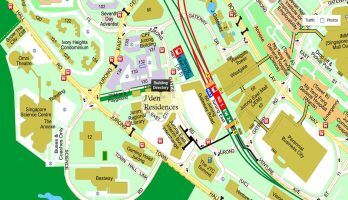 J'den, is strategically located in the heart of Jurong East, a bustling and vibrant district in Singapore. Situated at 2 Jurong East Central 1, J'den Singapore is conveniently connected to major transportation hubs and surrounded by a plethora of amenities.
One of the key advantages of J'den' location is its proximity to Jurong East MRT station, which serves both the East-West Line and the North-South Line. This provides seamless connectivity for visitors coming from various parts of Singapore. Additionally, the nearby Jurong East Bus Interchange offers numerous bus services, further enhancing accessibility to the mall.
The surrounding area is home to a wide range of commercial and residential developments, creating a vibrant and dynamic environment. Visitors to The J'den can enjoy easy access to shopping malls such as Westgate, JEM, and IMM, which are just a stone's throw away. These malls offer a plethora of retail, dining, and entertainment options, providing a comprehensive shopping experience for visitors.
Fuhua Primary School, Yuhua Primary School, Princess Elizabeth Primary School, Bukit View Primary School, Keming Primary School, and many more are options for parents with school-aged children..
For those seeking recreational activities, J'den is in close proximity to popular attractions like the Singapore Science Centre and Jurong Lake Gardens. Nature lovers can explore the tranquil green spaces and beautiful landscapes in the area.
J'den' central location in Jurong East offers convenience, connectivity, and a wealth of amenities. Whether you're looking for retail therapy, dining options, or entertainment experiences, jCube's location ensures that you'll have everything you need right at your doorstep.
If you want to explore more amenities nearby, J'den location map may provide valuable assistance.
Finally, prospective homeowners and investors can view and download J'den floor plan.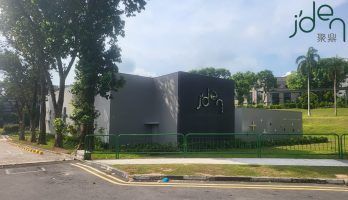 Kindly schedule an appointment to see J'den ShowFlat by clicking here or calling +65 6100 6226.
Due to site restrictions, our majestic J'den Showroom is located off-site and is only accessible by appointment.
Why are showflats only available by appointment? The majority of Singapore developers have decided to remove the duty personnel from the showflats.
We no longer have staff at the showflat to attend walk-ins; instead, we only accept showflat viewing requests by appointment with advance notice.
The J'den Showroom can be visited in two ways. To begin, you can schedule an appointment by dialing our appointment hotline at +65 6100-6226 from 10 a.m. to 7 p.m. daily.
Second, you can use this site to fill out our online booking form. With a few clicks, you can easily select your preferred day and time. Once submitted, a professional salesperson will contact you within an hour to confirm the booking.
To avoid confusion, avoid booking appointments through multiple portals.
We recognize that due to the cooling measures implemented in Singapore over the years, purchasing a new property directly from the developer might be stressful and confusing at times.
Another advantage of buying from developers in Singapore is that buyers do not pay commission.
Once the VVIP Previews Sales have concluded, our J'den balance units chart is periodically updated.
All interested parties should call our hotline at +65 61006226 to confirm the price since this is not a real-time system.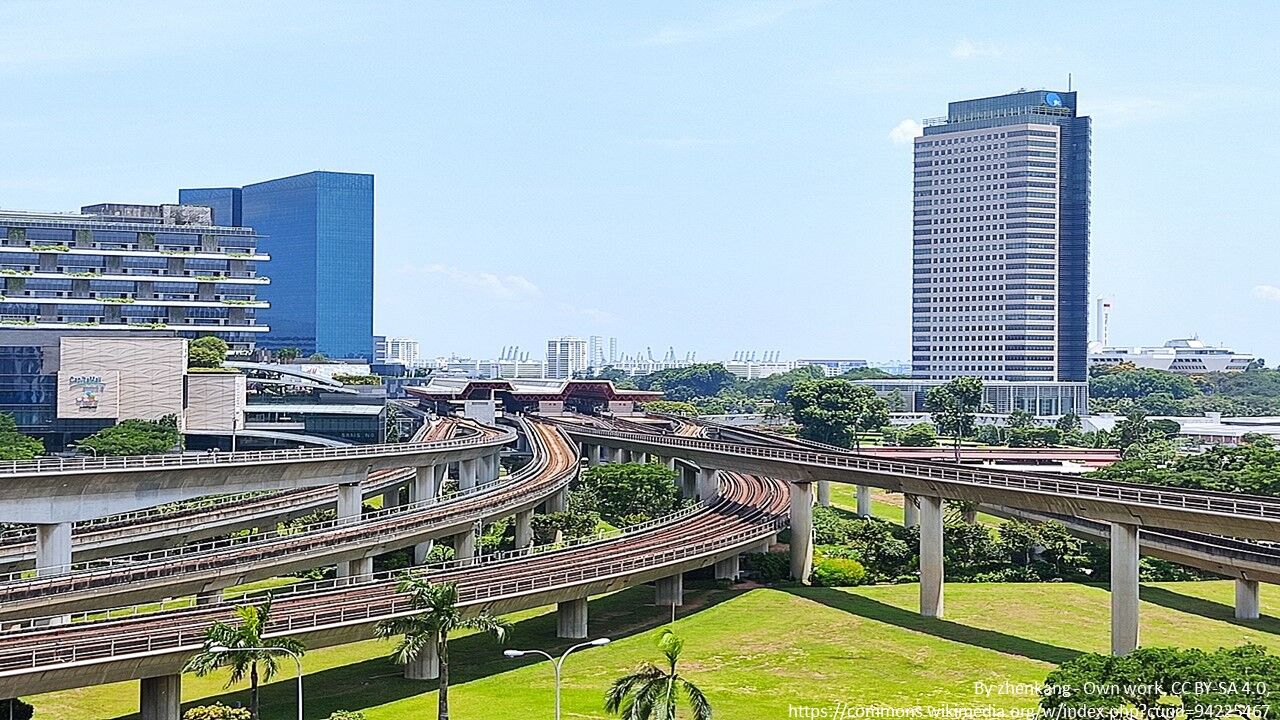 Former JCube Transforming into J'den
Jcube at 2 Jurong East Central 1 will be demolished to make way for the construction of a new 40-story residential tower with retail space on the first two floors. Commercial at 1st storey, Childcare at 2nd storey, Clubhouse with swimming pool & facilities at 3rd storey.
Jcube Mall will close on August 6, 2023 to make way for the new J'den mixed-use condominium. The government'splan to introduce new homes, businesses, recreational facilities, and amenities to the Jurong Lake District would be supplemented by the construction of 368 residential and commercial shops by 2027.
All interested buyers can view and download our J'den e-brochure and J'den floor plan to explore further the convenience of J'den.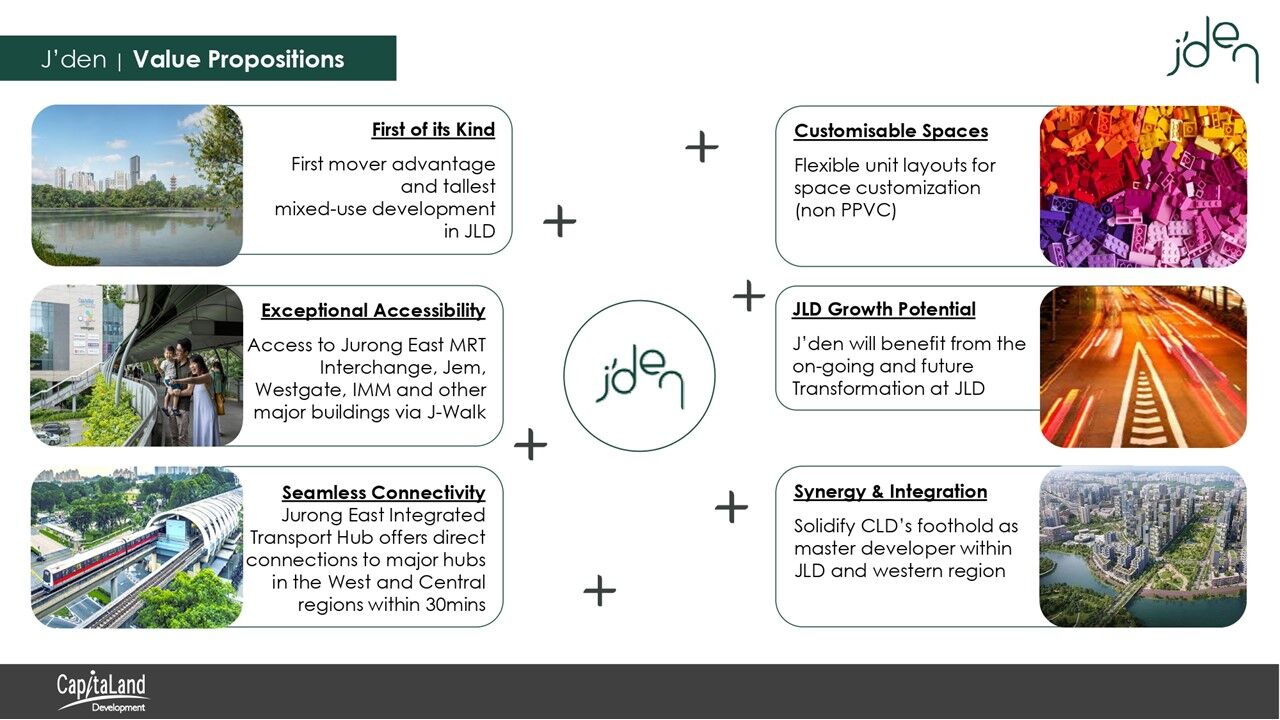 6 Top Reasons to Get a Unit At J'den
1. MRT – J'den Singapore is 245m from Jurong East MRT that serves East- West MRT and North-South lines, and will link up the future Jurong Regional Line (JRL), which will open in phases froom year 2027.
2. Waterfront Views – J'den buyers get to enjoy the waterfront views of the Jurong Lake.
3. Proximity to Recreation Facilities & Amenities – Integrated shopping space and seamless J-Walk connectivity to Westgate, JEM, IMM and JLD developments. Surrounded with eateries. Supermarkets (NTUC & GIANT)
4. Excellent Transport Network – J'den Condo is well connected to the Ayer Rajah Expressway (AYE) and Pan Island Expressway (PIE).
5. Prestigious Schools – The J'den (Former JCube) is ideal for families with school-going children such as Fuhua Primary School, Yuhua Primary School, Princess Elizabeth Primary School, Bukit View Primary School, Keming Primary School, and 2 international schools i.e. Canadian International School (Lakeside Campus) and Yuvabharathi International School.
6. Jurong Transformation – 2nd CBD, JLD & JID. Direct linked to MRT & Upcoming JLD 6.8ha white site.
JLD Website: https://www.jld.gov.sg
All residents of J'den Condo shall expect more exciting business and employment opportunities for the upcoming Jurong Transformation.
Register now to receive 1st hand info, developers' discount and book appointment to visit J'den Showflat.
Jurong Lake District
The 360-hectare JLD will be the city's largest mixed-use business area, with high-quality offices, housing, amenities, and plenty of green space. To capitalize on the area's distinctive lakeside and garden environment, a complementary leisure and recreational cluster has been created around Jurong Lake.
Residents, workers, and visitors will have improved connectivity to the rest of the island, with four MRT lines serving the district by 2035, including direct links to the CBD, Changi Airport, and JID.
JLD's growth will concentrate upon four major themes:
1) Future Economy Hub,
2) New Mobility Paradigm
3) District that is smart and sustainable
4) Gardens and Waters District.
Jurong Innovation District
Served by 6 future Jurong Region Line stations, JID will be an industrial district for advanced manufacturing, supporting an ecosystem of manufacturers, technology providers, researchers and education institutions with Nanyang Technological University nearby.
Tuas Port

By leveraging on advanced automation and more efficient processes, this next-generation port can handle 65 million TEUs when fully operational by the 2040s, twice the volume handled by our ports today. The port's global reach and connectivity can also benefit factories in Tuas and Jurong with quicker production-to-market turnarounds.
Book An Appointment to view Jden Residences ShowFlat & get VVIP Discounts (Limited Time), Direct Developer Price, & Hardcopy E-Brochure. Guaranteed with Best Direct Developer Price.
OR
Fill up the form on the right and get a copy of Jden Residences Price, E-Brochure, and Latest Updates!
Strictly no spam policy.